What to Wear under Your Scrubs
It seems that everywhere you look these days someone is wearing "scrubs." This garment is standard within the medical profession. Scrubs are also widely worn by those who work in scientific labs where the same level of concern over germs exists. Scrubs are aptly named because they were created for surgeons who needed a garment that had very few places for germs to hide while they were "scrubbing in" for surgery. During surgery, doctors would wear white surgical coats, but scrubs were a great option because they were also inexpensive to replace when damaged or stained. When you buy "scrubs" in Tulsa, for example, that's what they're called. It's interesting to note, however, that in England scrubs are called "Theater Blues."
Now, scrubs are available in many different colors than just blue and are worn by many different personnel within the medical profession. Oftentimes, scrub colors can differentiate between jobs within a medical facility; for example, nurses in one color and doctors in another. Other times, everyone gets to choose their own color. Scrubs are even worn by those just looking to feel comfortable in whatever they are doing--playing sports for example. All scrubs were not created equal, however, so it's important to buy the
comfiest scrubs
you can find.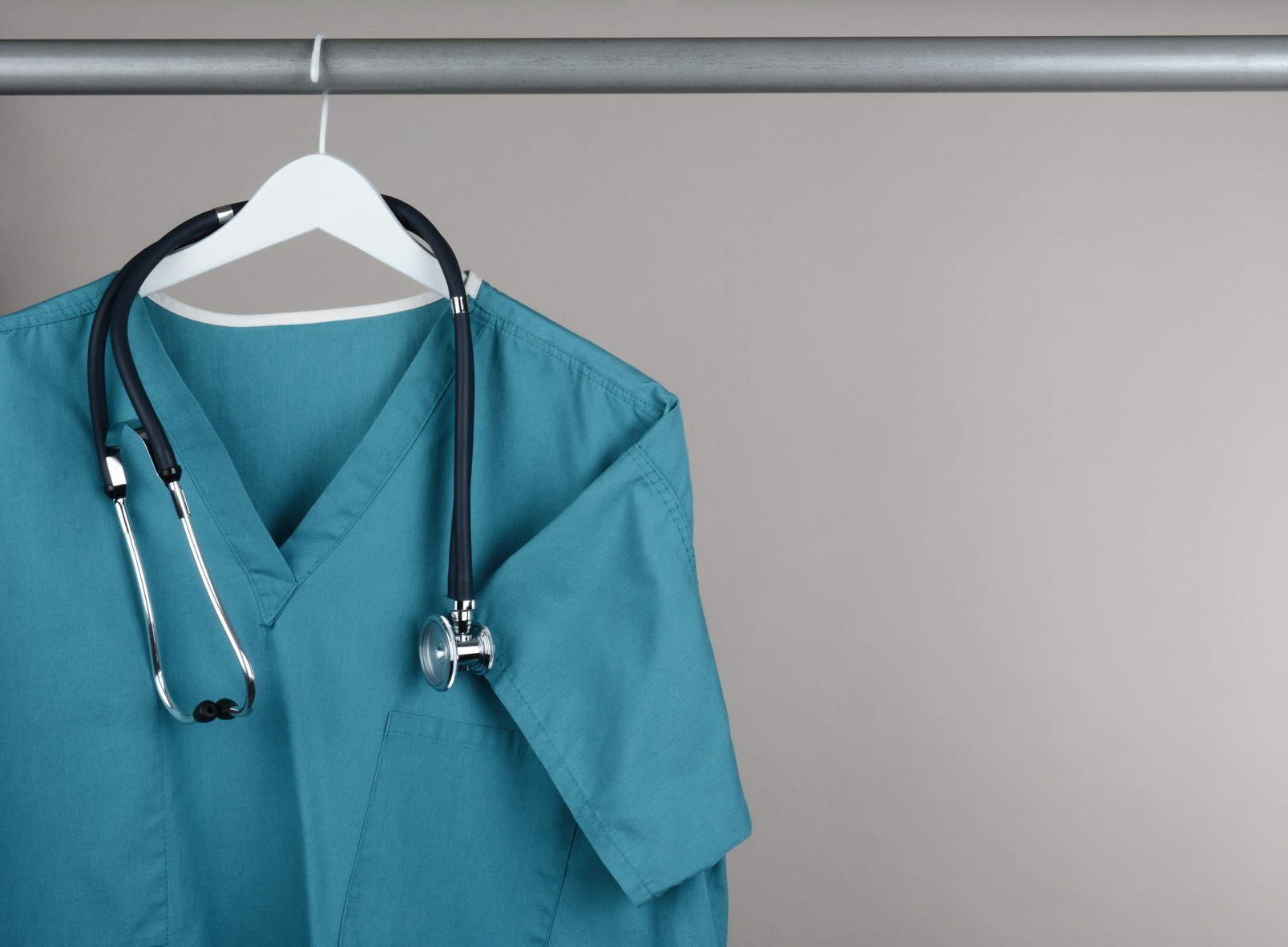 For those in the medical profession, the question might be asked: What do you wear underneath your scrubs? There are dos-and-don'ts guidelines that can be considered, and there are considerations that require only what personal preference dictates. We at Raley Scrubs would like to give you some common sense ideas about what to wear under
your
scrubs.
Scrub Comfort
Scrubs were meant to be functional within the medical environment, but let's face it, everyone likes that they can be very comfortable to wear. So, don't blow this opportunity for comfort by purchasing scrubs that are too small or too tight. A test is to sit down in them when you try them on. If you're cold, wear a long-sleeved T-shirt (if dress code allows), but make sure it's thin enough to prevent it from bulking up on you. Finally, try different brands and select the one that feels the best.
Scrub Fashion
Occasionally, work can be a little bit of drudgery, and life can sometimes get you down--even if you are doing something important and noble. Looking good can often lift one's spirits, so it's often what we all strive for when we think about what to wear. Scrubs are pretty basic. Not much individualism there. So, what we wear underneath or in addition to our scrubs can sometimes make all the difference. However, when expressing your individuality, remember that scrubs are very thin and what you wear underneath is visible to all. Some scrubs are more transparent than others. The key here is to be mindful of what you wear and how your wear it, as far as undergarments go. Another thing to consider is that sometimes scrub tops and bottoms don't exactly match in color. To prevent this fashion faux pas, always get replacement tops and bottoms from the same, reputable manufacturer or brand. Avoiding buying them separately might be a good thing.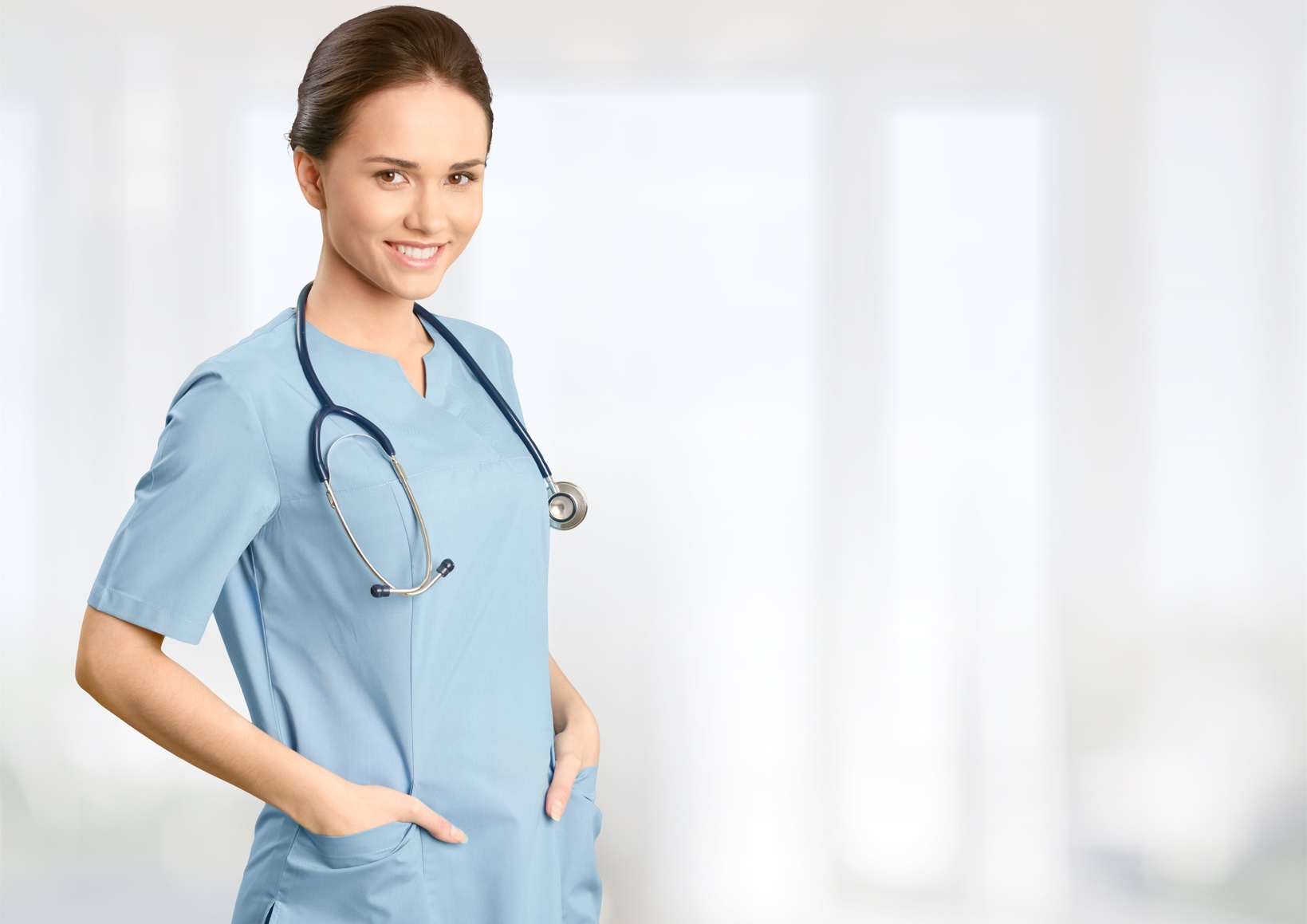 Scrub Professionalism
After all is said and done, your career as a medical professional is most likely very important to you. You spend a lot of time, effort, and, probably, money to get to this point in your career. Therefore, don't get too bogged down in your desire to be fashionable and your natural desire to be comfortable--although both can factor in when it comes to professionalism. Be professional by
looking
professional, and strike a happy balance between comfort, fashion, and the professional look you need to maintain.